In practice:


Who is affected by the German Packaging Act (VerpackG)?

No matter whether micro-entrepreneur or medium-sized business, ebay seller, start-up or old-established top dog, manufacturer, online retailer or stationary trader: Every company that puts packaging in the german market into circulation with its products has a responsibility to participate in their recycling and is therefore affected by the German Packaging Act (VerpackG). Together we are working on a future worth living for ourselves and all following generations.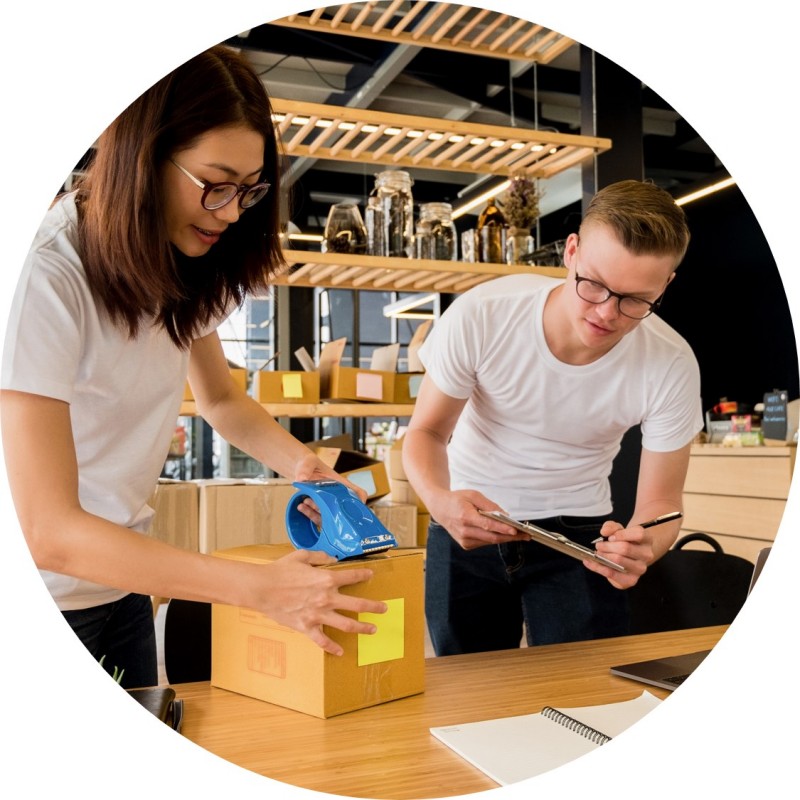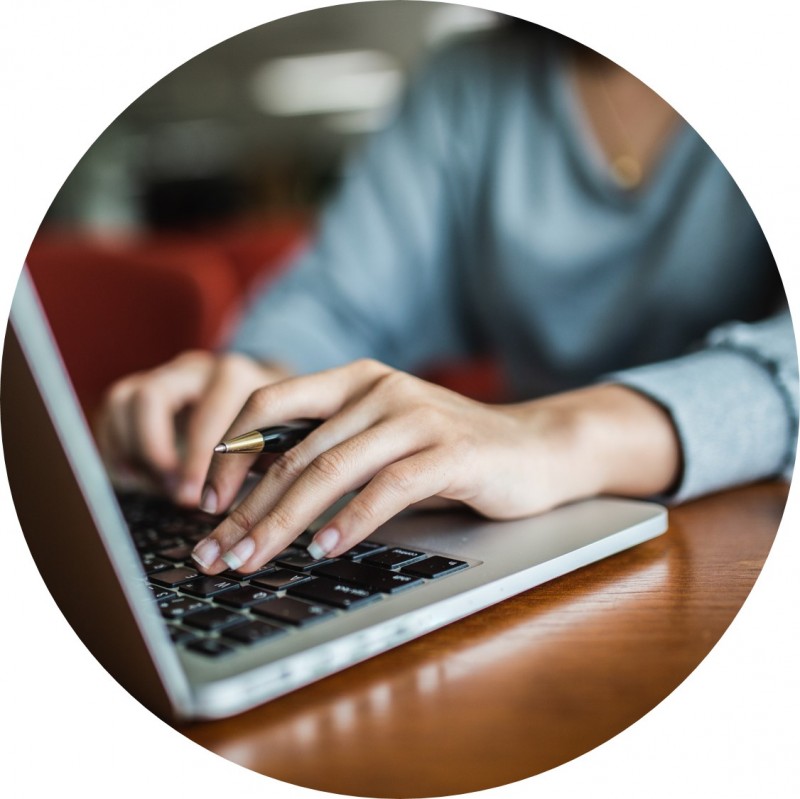 Owner of online stores
You are located outside Germany, run an online store and send goods to German customers.

Find out what to do.
Marketplace Retailer
You are located outside Germany and sell products via a marketplace to German end consumers.
Find out what to do.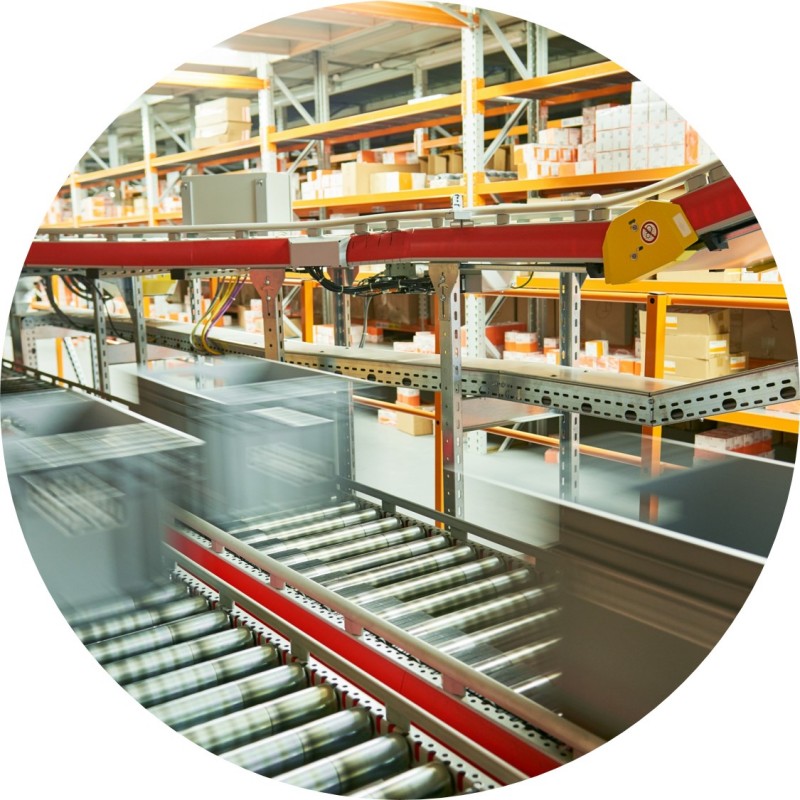 Importer
You are located in Germany and import goods from abroad into the German market.
Find out what to do.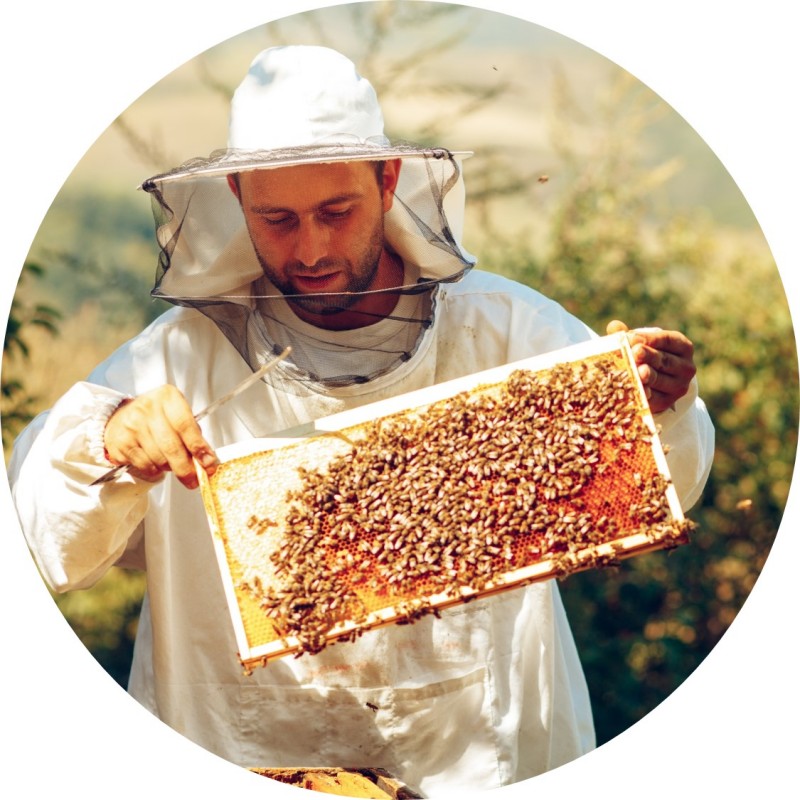 Producers
You are located outside Germany, manufacture products yourself and send them to German customers.
Find out what to do.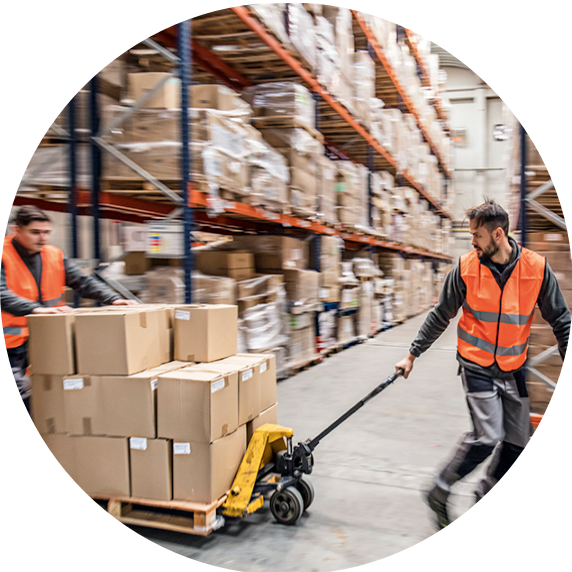 Exporters
You are located outside Germany and export goods from abroad to Germany/German end consumers.
Find out what to do.
Which packaging materials


must be licensed?

Whether plastic wrap, cardboard box or glass bottle: all packaging that typically ends up at the private end user and is therefore considered sales packaging must be licensed according to the German Packaging Act (VerpackG). The obligation is independent of the packaging volumes as well as from the packaging materials used and applies from the first packaging brought into circulation. With the help of the license fees paid, we organize the reliable return, sorting and recycling of the packaging.

For more detailed information on individual types of packaging, we recommend the detailed catalogue of packaging subject to system participation by the Central Agency Packaging Register (Stiftung Zentrale Stelle Verpackungsregister), the control authority newly introduced by the German Packaging Act.
Paperboard, paper and cardboard
Packaging made from paperboard, paper or cardboard includes shipping cartons, folding cartons, kraft paper and paper bags.
Glass is used to make clear and coloured non-returnable bottles and jars for beverages, food and medicines.
Plastic packaging such as plastic bags, films, bottles, blister packs and pots is mainly used for food products. Different types of plastics are used, including PE, PP, PET and PS.
Ferrous metals are typically used to make cans or tubes for food and beverage products.
Aluminium and other metals
Bottle tops, film for chocolate and tubes for skincare products: packaging made from aluminium is mostly used to package food, cosmetics or pharmaceutical products.
Composite beverage cartons
Composite beverage cartons are used to package milk, juice and other liquid food products. These cartons are made from cardboard plus very thin layers of plastic or aluminium, which are joined together.
Other composite packaging
This category covers packaging made from at least two different materials that are joined together across their entire surface area. One example is vacuum packaging for coffee. Important: this category does not include composite beverage cartons.
Cotton, wood, rubber, copper or ceramics are natural materials that are often used for packaging. Cotton is used for fabric bags, for example.
Why packaging licensing?


This is how dual systems work

With your license fees, we, the dual systems in Germany (Dualen Systeme) organize the entire disposal and recycling process from the moment your sales packaging and packaging materials are disposed of by the end user. In concrete terms, this means that we have the packaging waste collected, then we sort the recyclable materials in our sorting facilities and process them into recycling raw materials that can then be used again in the manufacture of new products.

In this way, together with you, we actively close the cycle of raw materials, ensure an organized process with regard to the sustainable disposal of packaging waste, and thus significantly save resources. Exactly how much saving we achieve for your specific packaging volumes is shown transparently every year on your individual resources SAVED certificate!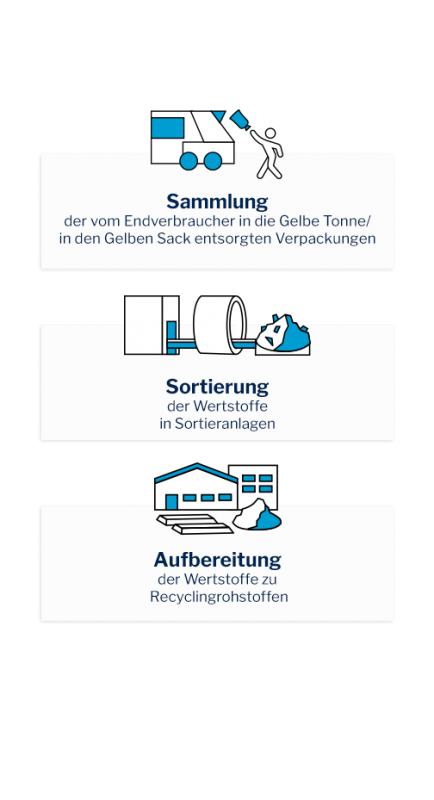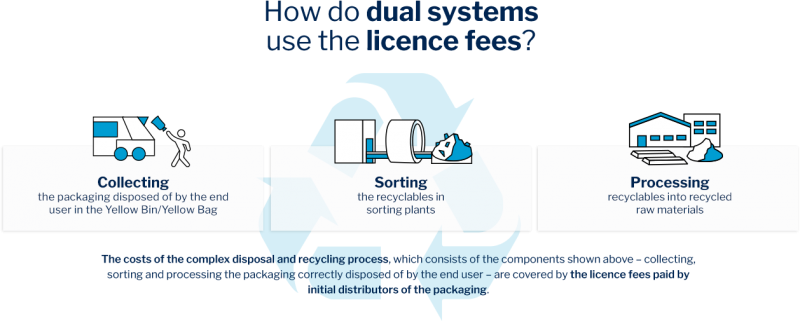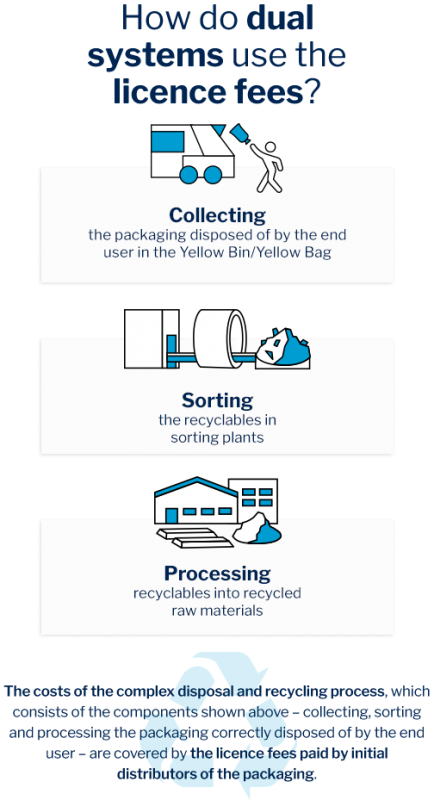 Packaging licensing:


This is how it works
Calculate your License Fee
Enter your packaging volumes per material into our calculator.
If you do not know the volumes, our calculation assistant will support you.
Create a Lizenzero account
In the next step you create your customer account.
This will provide you with numerous exclusive services (e.g. volume download for LUCID).
Close license
Select your preferred payment method and confirm the contract. Done!