Packaging license for small business: Send clothes to the customer in compliance with the law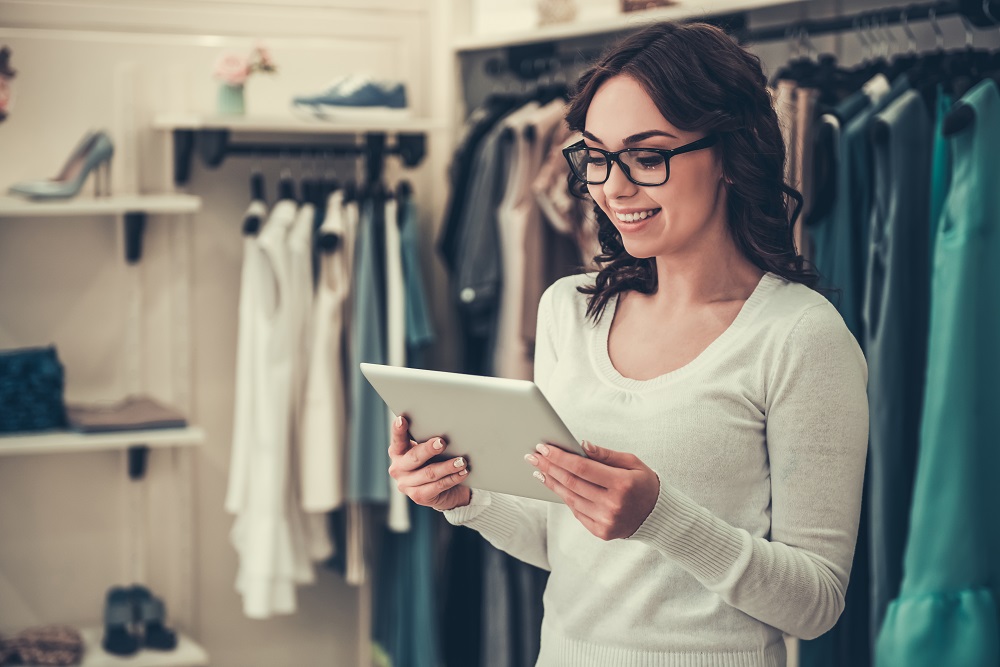 All kinds of goods are sold on the Internet by numerous small, large and international online stores. Customers can purchase all products imaginable and have them conveniently shipped to their homes. Among the most popular goods are items of clothing, often including sustainable clothing – this includes fair fashion, organic products as well as second-hand clothing.
Small stores and solo self-employed people have to take a few things into account to ensure that the shipping of goods is also resource-friendly – there is a need for action, particularly with regard to the packaging license for small businesses. We have compiled the most important information for you.
Content
Sustainable clothing is very much in vogue. Shoppers are turning to sustainable clothing not only in stationary retail, but also increasingly in online stores. These are products that conserve resources, are manufactured under fair conditions, and are made from organic materials. Often, goods are also offered as second-hand products – because if the clothing can be worn again, the savings in production resources are at a maximum.
Among the distributors of these goods are now numerous large and popular online stores such as ReWear-Point. The provider supports second-hand stores with selected clothing packages that contain high-quality, refurbished clothing.
But by no means all providers are already as popular as ReWearPoint. Numerous small businesses and even individual entrepreneurs are active in the market for sustainable clothing and fair fashion, often successfully selling their goods on the Internet and sending them to the customer by mail order or selling the products in a stationary retail store.
While the distributed goods are often incredibly sustainable, often fairly produced, made of organic cotton or even second hand products, the shipping of many companies is definitely still in need of improvement. In addition, the new German Packaging Act (VerpackG) has also applied to these suppliers since January 2019. Within the framework of the new law, established distributors and those who are new to the market must observe a number of things.
Small business owners and the Packaging Act: Shipping clothing in compliance with the law
Solo self-employed and small business owners with few employees have a few things to keep in mind when shipping goods – even from the first product shipped, the packaging materials used may have to be licensed.
According to the new German Packaging Act of 2019, all packaging that is put into circulation for the first time and is shipped or handed over by a manufacturer – meaning the shipper or distributor – to a private end customer must meet some important mandatory requirements.
These include, first and foremost, registration with the newly created Central Agency Packaging Register (ZSVR) in the publicly accessible registration register LUCID. Suppliers must then register with a dual system using the registration number they have received from the ZSVR. This can be done quickly and easily, for example, via Lizenzero at the dual system Interseroh. During registration, the packaging materials to be consumed must be estimated and licensed for one calendar year.
The new German Packaging Act is intended to support environmental protection – which is why it pays to use less and more environmentally friendly packaging. Especially when shipping clothes, shipping bags can be used instead of cardboard boxes. This not only saves a cardboard box and filler, but also reduces space during shipping.
Sustainable apparel companies in particular should therefore plan the packaging and shipping process carefully. Packaging materials that need to be licensed are usually card-board, paper and cardboard, plastic, glass, metals, composites and wood. Almost all packaging is therefore affected. Suppliers can use Lizenzero's handy packaging calculator to estimate the volumes to be used.
In any case, solo self-employed persons and small entrepreneurs should check very carefully which obligations they have to comply with. As initial distributors, they are already affected from the first carton shipped. In any case, companies should act as quickly as possible – violations of the German Packaging Act can result in warnings and severe penalties.
Overview: legally compliant shipping of sustainable clothing
Sellers of sustainable fashion who bring packaging materials into circulation for the first time to sell or ship their goods must observe a number of modalities.
The Packaging Act is intended to motivate companies to use less and more environmentally friendly packaging – which should be entirely in the interests of small business owners who ship sustainable clothing.
What to do:
Distributors must first register with LUCID, the Central Agency Packaging Register (registration obligation).
They must then register with a dual system using the registration number of the Central Agency and license their packaging materials before placing them on the market (system participation or licensing obligation).
Small businesses can license their packaging easily, inexpensively and quickly in Lizenzero's online store.
Finally, the licensed volumes and the name of the dual system must be registered with LUCID (data reporting obligation).
Conclusion – Packaging license for small businesses: Shipping sustainable clothing in a resource-saving way?
Sustainable clothing is in vogue. More and more online stores offer fair trade products, clothing made from organic materials or second-hand clothing for their customers.
As sustainable as the products are, it is difficult to get them to the customer in a way that conserves resources. In addition to the use of sustainable and less packaging materials, the decisive factor for up-and-coming fashion companies is the packaging license for small businesses, since when shipping to the end consumer, the packaging material used and put into circulation for the first time must be licensed in accordance with the German Packaging Act.
By selecting environmentally friendly packaging materials and licensing them in accordance with the law, suppliers can make a valuable contribution to promoting the circular economy and sustainably protecting the environment. This should not only please the ecosystem, but also their own environmentally conscious customers.